A Virtual Class: STEAM LEGO Treasure Hunt Camp: The Quill of Beethoven, Ages 7-14, 1pm-5pm EDT 10 am – 2 pm PDT
STEAM LEGO Treasure Hunt Camp: The Quill of Beethoven
Create! Collaborate! Design and Build! Hands-On STEAM Fun at Home!
Join the Treasure Hunt for The Quill of Beethoven in an abandoned orchestra. What happened to the feather quill that penned Ode to Joy? Time to become an expert on Beethoven, his works, his contemporaries, and his instruments. Our adventures require critical-thinking, detective skills and can be done together with the family.
Missing artifacts, secret decoder rings, virtual escape rooms, hands-on challenges, hidden clues… and a global competition!
This jam-packed STEM week will include daily hands-on group projects in 
music, science, art,
and LEGO challenges! Each day your child will enjoy 2 hours of live, interactive, online time with instructor and students as well as 2 to 3 hours of offline activities. The right balance between online and offline activities. Instructor to student ration is 1 to 6 with one on one attention when needed. Students are in a group with other kids their age.
One-week camp
No LEGO Robot needed, just LEGOs and materials around the house
Students will engage with a combination of (a) live sessions with instructor (replay available) (b) Interactive Invention Session with peers and Instructor (1 to 6 Teacher/Student ratio), (c) online videos and (d) self-paced invention projects based on feedback from the instructor and the knowledge gained from the sessions.
Daily Interactive Sessions with 1 to 6 Teacher/Student ratio
Personalized Instructor feedback given for winning solutions for future Invention Competitions or just making life easier at home.
Students will need a computer and LEGOs (Technic LEGOs preferred but not required).  Students will be taught LEGO prototyping as well as Cardboard prototyping.  Materials may include cardboard, masking tape, markers, and fun accessories.
Only a $249 registration fee per household, so it is STE(A)M fun for all of your kids which makes this the most economical way for your children to learn STE(A)M (and have a blast).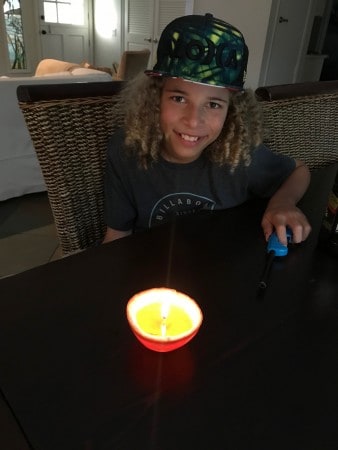 Dates
| | | | | |
| --- | --- | --- | --- | --- |
| June 29, 2020 | to | July 3, 2020 | | |
Ticket Prices
| | |
| --- | --- |
| Camp Tuition (per student) | 249 |